'Very Prejudicial to the Service of the Revenue': The British Army on Coastal Duty in Eighteenth-Century East Anglia
Abstract
Throughout the eighteenth century, one of the main peacetime functions of the British Army was to supplement the Customs in combatting smuggling, but it remains little studied. The article aims to explore the structural features of the cooperation between the British Army and the Customs service on coastal duties by giving particular emphasis to matters of potential conflict. A second aim is to study such matters for the East Anglian counties. The article ultimately aims to show that while successful coastal policing depended on the cooperation between the Customs and the army, the supposedly frictionless cooperation was anything but straightforward.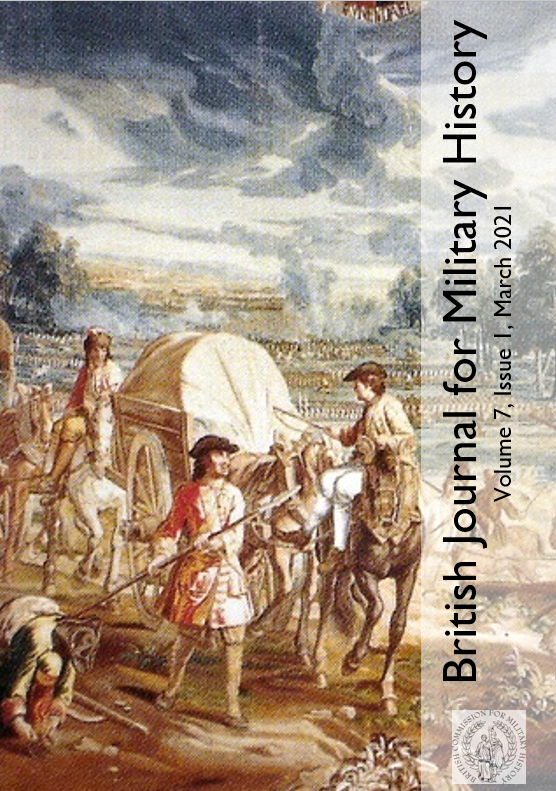 Downloads
License
Copyright (c) 2021 British Journal for Military History
This work is licensed under a Creative Commons Attribution-NonCommercial-NoDerivatives 4.0 International License.