Destroyer Flag-Flying Visits, Civic Ceremony, Empire and Identity in interwar Britain
Abstract
The interwar period in Britain saw the Royal Navy performing multifarious duties aimed at reaffirming Britain's naval supremacy and reinforcing a sense of national and imperial unity. As one of the most fascinating and versatile ships, the destroyer had grown to capture the imagination of the British public through tales of courage, heroism and daring. Destroyers conducted many post-war cruises and exercises, and visited numerous regional locations performing mock battles, lighting displays, launches, pageants, sporting events and commemorations. These were ceremonial and interactive events reflecting a symbiosis between naval culture and civilian society. This article explores these regional ceremonies and pageants which showcased the destroyer and considers the agency of the ship in forging symbolic links between local communities, the nation, and the wider empire.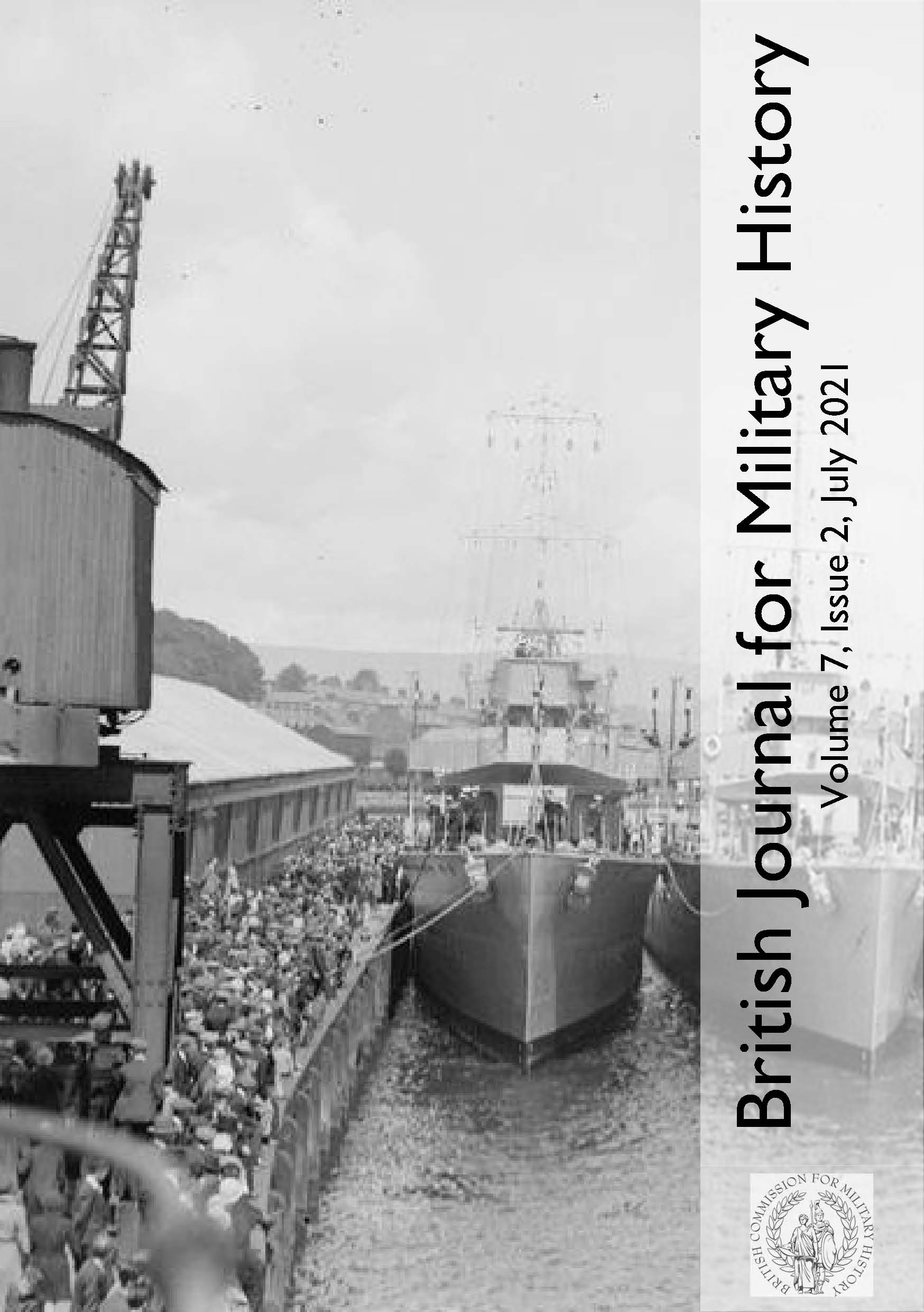 Downloads
License
Copyright (c) 2021 British Journal for Military History
This work is licensed under a Creative Commons Attribution-NonCommercial-NoDerivatives 4.0 International License.