Henning von Tresckow in Poland in 1939: The Future anti-Hitler Frondeur and the Origins of the Holocaust
Abstract
This article analyses the activities of Brigadier General Henning von Tresckow during his time as a front-line German divisional senior staff officer in Poland in 1939. Tresckow is known for his key role in the military element of the conspiracy which attempted the putsch on 20 July 1944. Latterly historians have shown that from 1941 Tresckow was complicit in atrocities in the Soviet theatre. This article demonstrates that Tresckow's awareness of atrocities began in Poland. His unit, neighbouring army formations, and SS-police Einsatzgruppen perpetrated anti-Semitic excesses presaging the Holocaust. The article's findings cast new light on the mental trajectories of Tresckow and other leading 1944 frondeurs.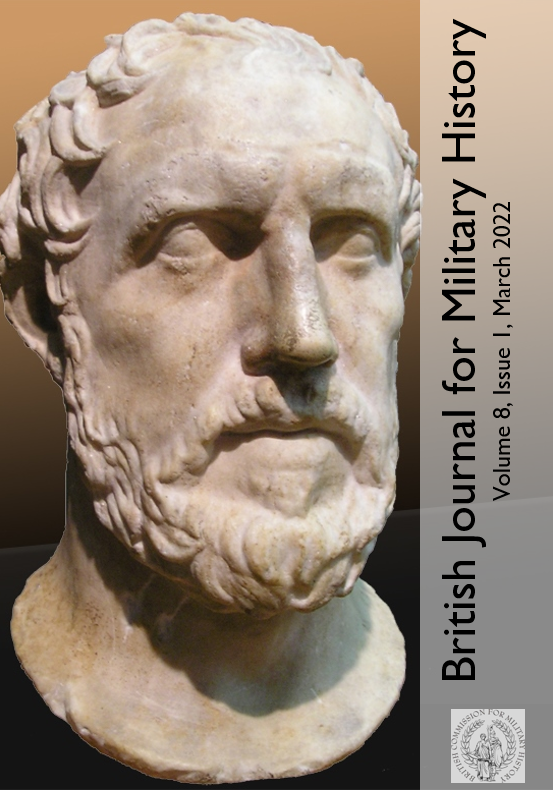 Downloads
License
Copyright (c) 2022 British Journal for Military History
This work is licensed under a Creative Commons Attribution-NonCommercial-NoDerivatives 4.0 International License.