Learning to Fail? Wartime Adaptation and Special Force in Burma, 1942–1944
Abstract
This article considers wartime tactical adaptation and its relationship with operational performance and outcomes during the Second World War. Specifically, it examines Long Range Penetration Groups (LRPG) facing the Imperial Japanese Army in Burma during two major operations to reveal how adaptation may decrease combat effectiveness and contribute to operational failure. This conclusion challenges contemporary assumptions about adaptation during conflict and suggests some of the costs when adaptation fails. It raises new questions about what circumstances and in what ways tactical adaptation may contribute to operational success or failure during mid-to-high intensity combat, relevant for contemporary theorists and practitioners.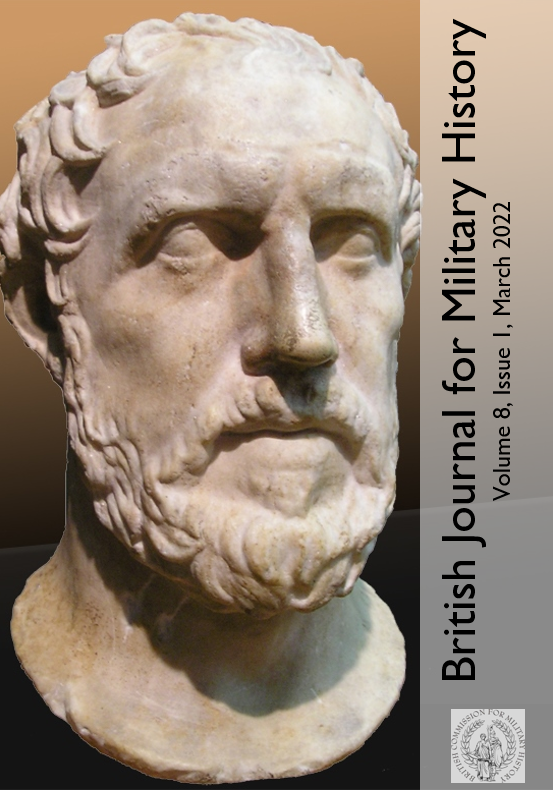 Downloads
License
Copyright (c) 2022 British Journal for Military History
This work is licensed under a Creative Commons Attribution-NonCommercial-NoDerivatives 4.0 International License.