Looking Forward to the Centenary of the Second World War: Lessons from 2014-2018
Abstract
This is the text of a keynote presentation to the Second World War Research Group's Annual Conference in 2019. It reflects on the centenary commemorations for 1914-1918 from the perspective of a First World War historian to suggest some lessons for the forthcoming centenary of the Second World War. As such it discusses the relationship between history, memory and national identity, the role of historians in shaping that relationship, and the actions that need to be taken in anticipation of the centenary. Taking inspiration from Ireland's Decade of Centenaries 1912-1923 it explores the potential of a similar approach for Britain's commemoration of the Second World War.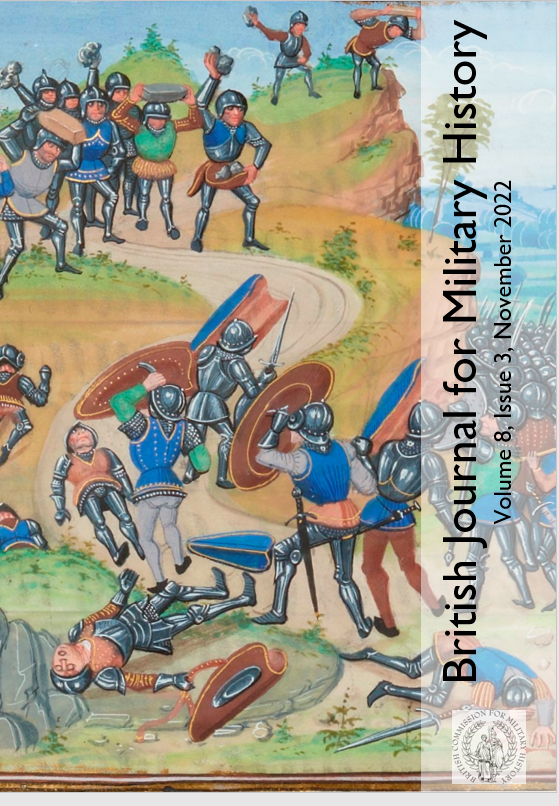 Downloads
License
Copyright (c) 2022 British Journal for Military History
This work is licensed under a Creative Commons Attribution-NonCommercial-NoDerivatives 4.0 International License.