Ties of Service and Military Identity in Sixteenth Century England: The Example of the Blount Family
Abstract
The sixteenth century is usually considered to be a time of considerable change in the military in England. Through a case study of the Blount family, this article considers the ways in which the landed gentry of the sixteenth century defined themselves through military service, as well as looking at the ways in which they were mustered, with both the retinue system and the militia providing troops for the major conflicts in which the Blounts were involved. It will be demonstrated that personal ties of loyalty remained important to military service in the late sixteenth century.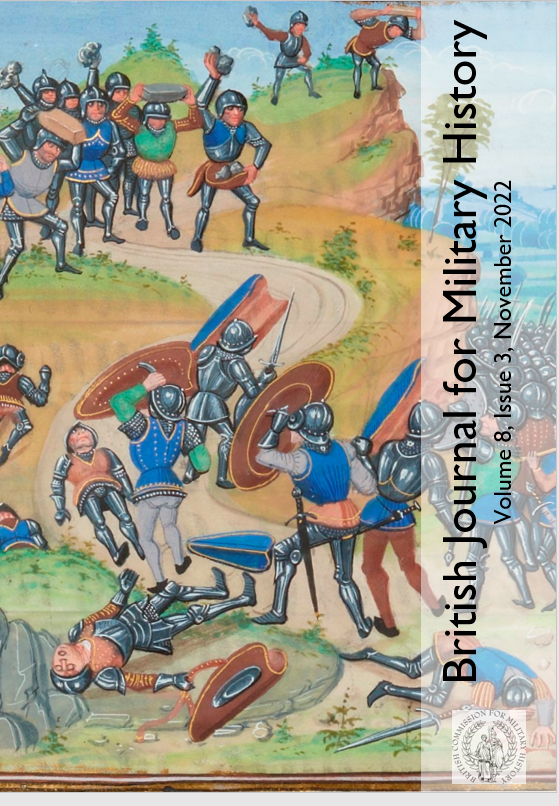 Downloads
License
Copyright (c) 2022 British Journal for Military History
This work is licensed under a Creative Commons Attribution-NonCommercial-NoDerivatives 4.0 International License.