Loyalty and Rebellion: Irish soldiers in the British military during the French Revolutionary and Napoleonic Wars
Abstract
Irish participation in the British Army has a long and complex history. The tradition firmly took hold during the French Revolutionary and Napoleonic Wars where Irish soldiers and sailors may have represented roughly one third of Britain's armed forces. This article examines how this tradition developed from one of Irish emigration to European armies to enlistment in the British military. It explores how internal pressures including Catholic Relief and rising Protestant loyalism, external pressures including the French Revolution and the demands of Britain's war effort, combined to accelerate Irish enlistment, despite the threat of emerging nationalism, and even separatism, republicanism, and rebellion.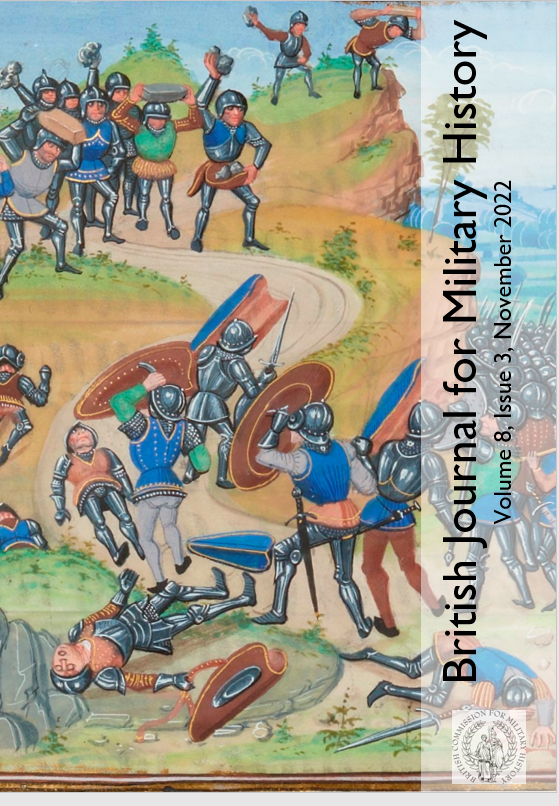 Downloads
License
Copyright (c) 2022 British Journal for Military History
This work is licensed under a Creative Commons Attribution-NonCommercial-NoDerivatives 4.0 International License.