Disgraceful Conduct: Parliamentary Regulation of Homosexuality in the British Army, 1829-1992
Abstract
The injustices created by the historical criminalisation of consensual same-sex sexual acts between adult men in the UK are now widely recognised and in 2012 and 2017 the UK Parliament enacted legislation with the aim of righting the wrongs of the past. What has been less recognised are the historical injustices suffered by armed forces personnel who were convicted of service discipline offences for engaging in consensual same-sex sexual acts that would today be lawful. This article provides an analysis of how one service discipline offence, the offence of 'disgraceful conduct', was used to regulate homosexuality in the British Army. It focuses on the making and maintaining of this aspect of service law by Parliament, from the early nineteenth to the late twentieth century, and examines the attitudes and intentions of the legislators who shaped it. The article explains the significance of legislation enacted in 2022 which, in acknowledgement of the discriminatory use of service discipline offences in the past, provides redress to service personnel who were convicted of such offences for conduct involving same-sex sexual activity that would be lawful today.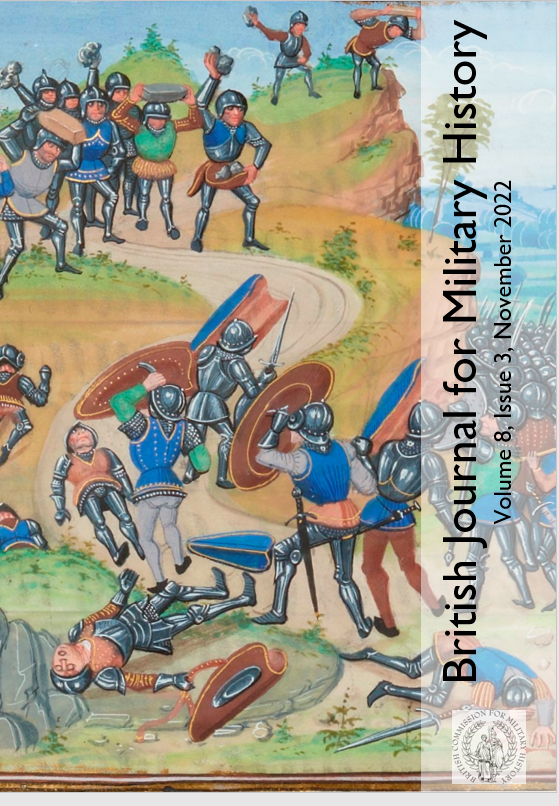 Downloads
License
Copyright (c) 2022 British Journal for Military History
This work is licensed under a Creative Commons Attribution-NonCommercial-NoDerivatives 4.0 International License.