From 'Sick Comforts' to 'Doctor's Garden': British Naval Hospital Ships, 1620 to 1815
Abstract
British hospital ships of the seventeenth century were hired vessels providing 'sick comforts', and safe conveyance for sick and wounded men. Even after the establishment of Admiralty regulations in the eighteenth century, the medical staffing of hospital ships varied in quantity and quality. Nonetheless, these ships extracted sick and wounded men from warships, cared for them, conveyed them to Naval hospitals, accommodated them when convalescent, and repatriated them when invalided out. Under the Physician to the Fleet, hospital ships became part of the Navy's efforts to ensure that fresh provisions – the 'doctor's garden' – and medical necessities kept seamen fighting fit.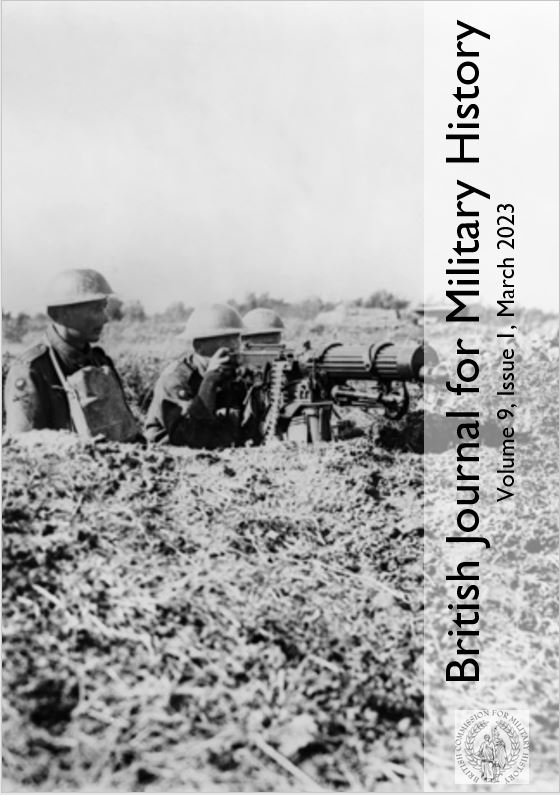 Downloads
License
Copyright (c) 2023 British Journal for Military History
This work is licensed under a Creative Commons Attribution-NonCommercial-NoDerivatives 4.0 International License.