First World War Canadian Operational Research
Abstract
This article examines the operational research conducted by the Canadian Corps Gas Services and the Canadian Machine Gun Corps during the First World War. It develops the initial inquiry completed by scholars J.S. Finan and W.J. Hurley and finds that the staff officers of these two specialised Corps conducted operational research with varying degrees of rigour. While none of them ever used the term 'operational research' to describe their work, they were undoubtedly its practitioners through their innovation, trials, experimentation, and subsequent dissemination of knowledge. This article offers a new interpretation of their adoption of a new scientific approach to operations and learning within the Canadian Corps during the First World War.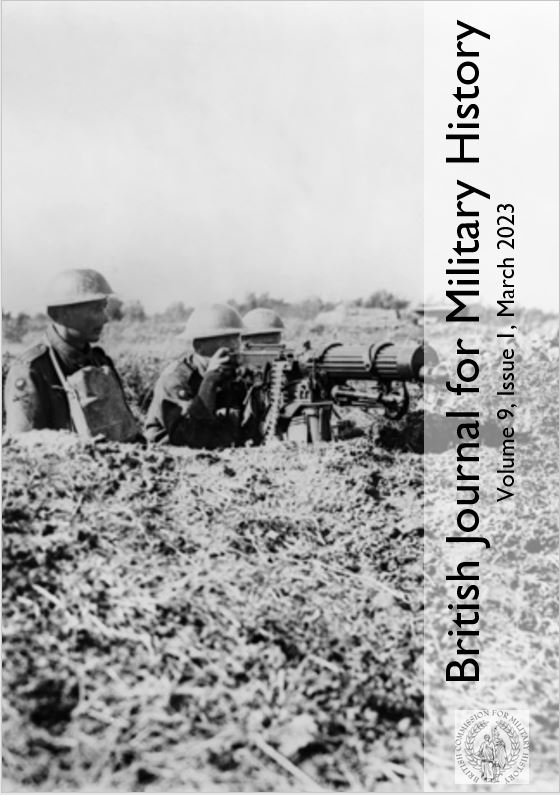 Downloads
License
Copyright (c) 2023 British Journal for Military History
This work is licensed under a Creative Commons Attribution-NonCommercial-NoDerivatives 4.0 International License.