The actions of the tanks at the Battle of Bullecourt, 11 April 1917
Abstract
The First Battle of Bullecourt, 11 April 1917, is principally remembered for an action in which tanks played a prominent part during the initial stages of the assault. The action of the tanks, their movements and final resting place on the battlefield has often been neglected as accurate sources are limited. This has led to conjecture and confusion as to their accomplishments during the battle. By using Bullecourt as an early exemplar of their use as a primary weapon, a better understanding of their ability on the battlefield can be achieved. Overall, Bullecourt identified the limitations of tanks, and the need to develop and refine tank doctrine for future assaults.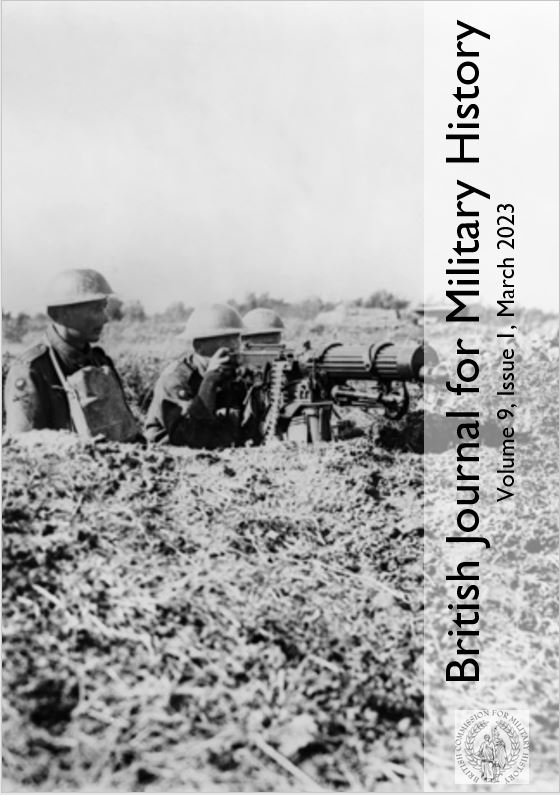 Downloads
License
Copyright (c) 2023 British Journal for Military History
This work is licensed under a Creative Commons Attribution-NonCommercial-NoDerivatives 4.0 International License.