'Two World Wars And One World Cup': The Strange Uses of Military History – A Review Essay of Brian Bond's Britain's Two World Wars Against Germany
Abstract
Brian Bond's energy and enthusiasm appears unabated and he is still labouring in his
study in his eighties. This book is a worthy addition to his already extensive
bibliography. He has also shown remarkable resilience in getting this book to his
publisher. During its composition he endured two bouts of serious flooding and
many months of unimaginable chaos, and we should be grateful that he has
persevered.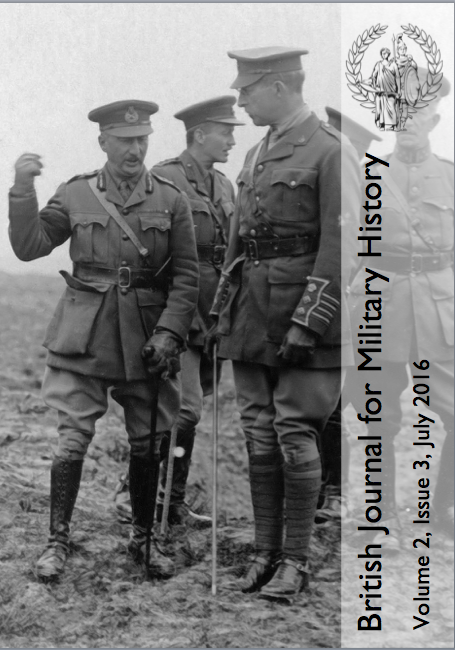 Downloads
License
Copyright (c) 2016 Brian Holden-Reid
This work is licensed under a Creative Commons Attribution-NonCommercial-NoDerivatives 4.0 International License.