Mark S. Thompson, Wellington's Engineers: Military Engineering in the Peninsular War 1808-14
Abstract
Detailed studies of the Peninsular War abound but, until recently, few considered in
depth the individual components of Wellington's Army. William Napier's infantrycentric and xenophobic work on the war was significantly improved upon by Sir Charles Oman's seminal study but it is only recently that comprehensive works have been published on the cavalry (Fletcher, I., Galloping at Everything, Staplehurst, 1999)
and the artillery (Lipscombe, N., Wellington's Guns Oxford, 2013). Consequently, a study and published work on Wellington's engineers was only a matter of time.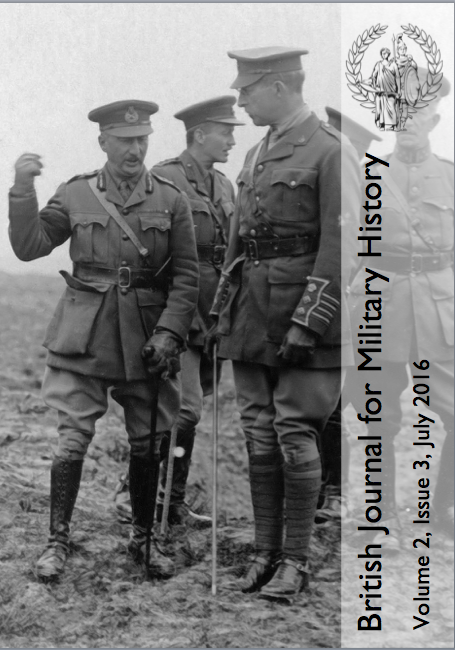 Downloads
License
Copyright (c) 2016 Nick Lipscombe
This work is licensed under a Creative Commons Attribution-NonCommercial-NoDerivatives 4.0 International License.