Building a Navy 'Second to None': The U.S. Naval Act of 1916, American Attitudes Toward Great Britain, and the First World War
Abstract
This paper will examine the impact of the First World War on American attitudes toward Britain, focusing specifically on the genesis and shaping of the U . S. Na val Act of 1916. The administration of President Woodrow Wilson had struggled to maintain United States neutrality in the first thirty-two months of the war, but events in the war at sea strained relations between the U.S. and Germany, as well as between the U.S. and Great Britain. These events will be considered, and it will be argued that although the U.S. reluctantly postponed the implementation of the act, it remained a potential point of contention between the U.S. and Britain.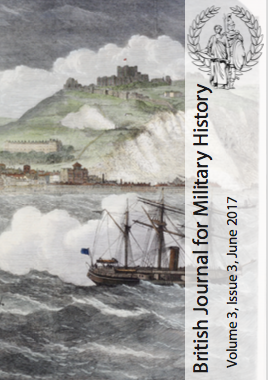 Downloads
License
Copyright (c) 2017 Eugene Edward Beiriger
This work is licensed under a Creative Commons Attribution-NonCommercial-NoDerivatives 4.0 International License.